President – CEO
B.A. Organizational Communication / Business Management – University of the Philippines Manila
Affiliations:
– Pinoy Gaming Network – Editor in Chief
– Philippine Drupal Users Group
– Web Geek PH
A serial entrepreneur, a builder of teams and businesses, a lover of wife, a father of child, a player of games, not a checker of grammar.
---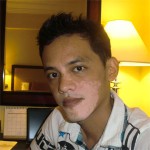 Jerico M. Vilog
Director of Operation
Self motivated digital geek who spends most of his time tinkering with his gadgets but eventually settled for the simplicity and elegance of Microsoft's Windows Phone, RIM's BlackBerry and Nokias' smartphones. You may have a hard time believing how a geek settled for non-geek gadgets but for him KISS (Keep it Simple Stupid) is great.
Achievements:
Was able to build and manage a VPS web host without having the slightest idea what a VPS is.
Currently managing 40+ websites and growing.
Respected software troubleshooter. Has a magical touch!
Will accept  jobs for affordable rates if it motivates him to become better 😉
---
John Michael M. Sales aka johan
Managing Director
BS Computer Science at Philippine Christian University – Dasmariñas, Cavite (2008)
Tech Director of Pinoy Gaming Network
Part-Time College Professor of Philippine Christian University – Dasmariñas, Cavite
a computer gamer by heart
a web developer by trade
an entrepreneur-in-the-making
101% Geek